BabaYagaMusic.com » Sol Bloom loved Middle Eastern Dance »
What did Sol Bloom Do at the 1893 World Fair?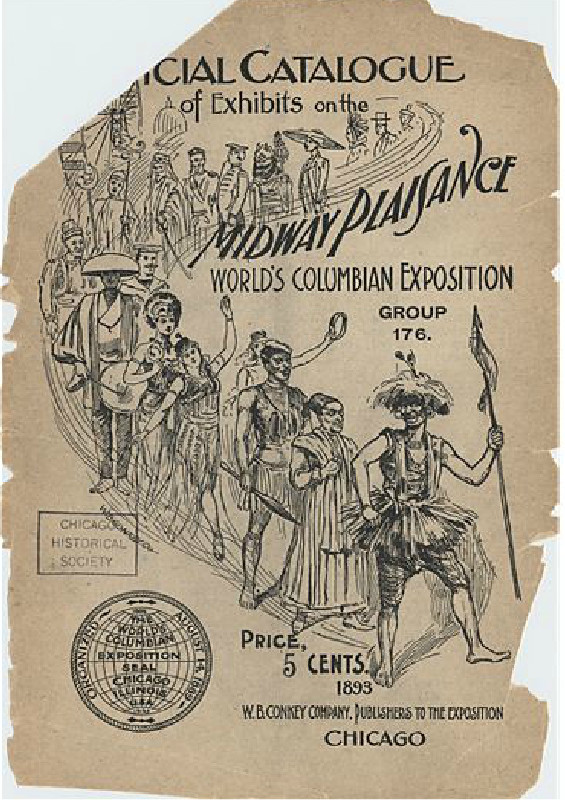 The Cover for the Official Catalogue of Exhibits on the Midway Plaisance, World's Columbian Exhibition.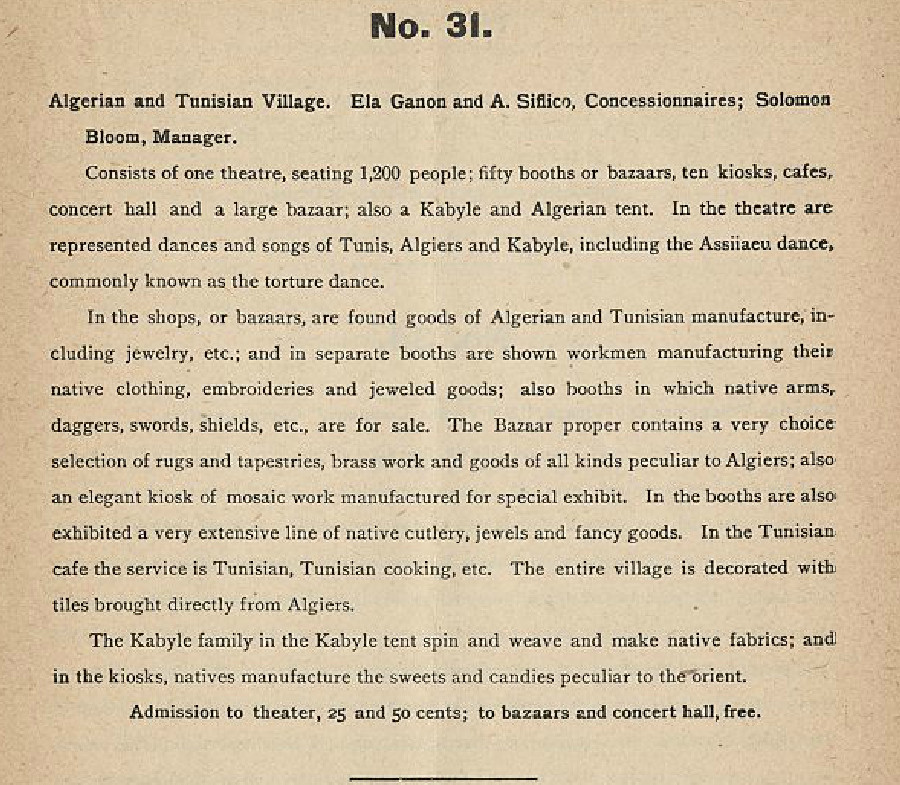 Official Catalog entry for the Algerian and Tunisian Village, which names Ela Ganon and A. Sifico as Concessionaires and Solomon Bloom as Manager.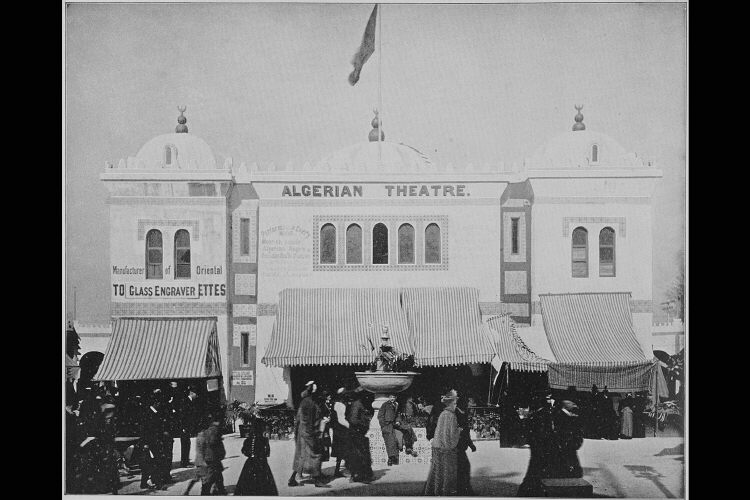 The description of the Algerian Village that accompanied this picture in the offical Dream City Portfolio described Papa Ganon (probably Ela Ganon) as the builder of the theatre, and claimed that the "oriental dances, as performed here, were in no sense disorderly or vulgar, for the dancer scarcely lifted her feet from the floor, and her flowing skirts were fastened about her ankles."
---
BabaYagaMusic.com
Maura Enright, Proprietor
Author: Maura Enright
©2015 by Maura Enright
© means the content is copyrighted. Your links to this content are much appreciated.
maura@babayagamusic.com